Stakeholder Participation
Project Working Group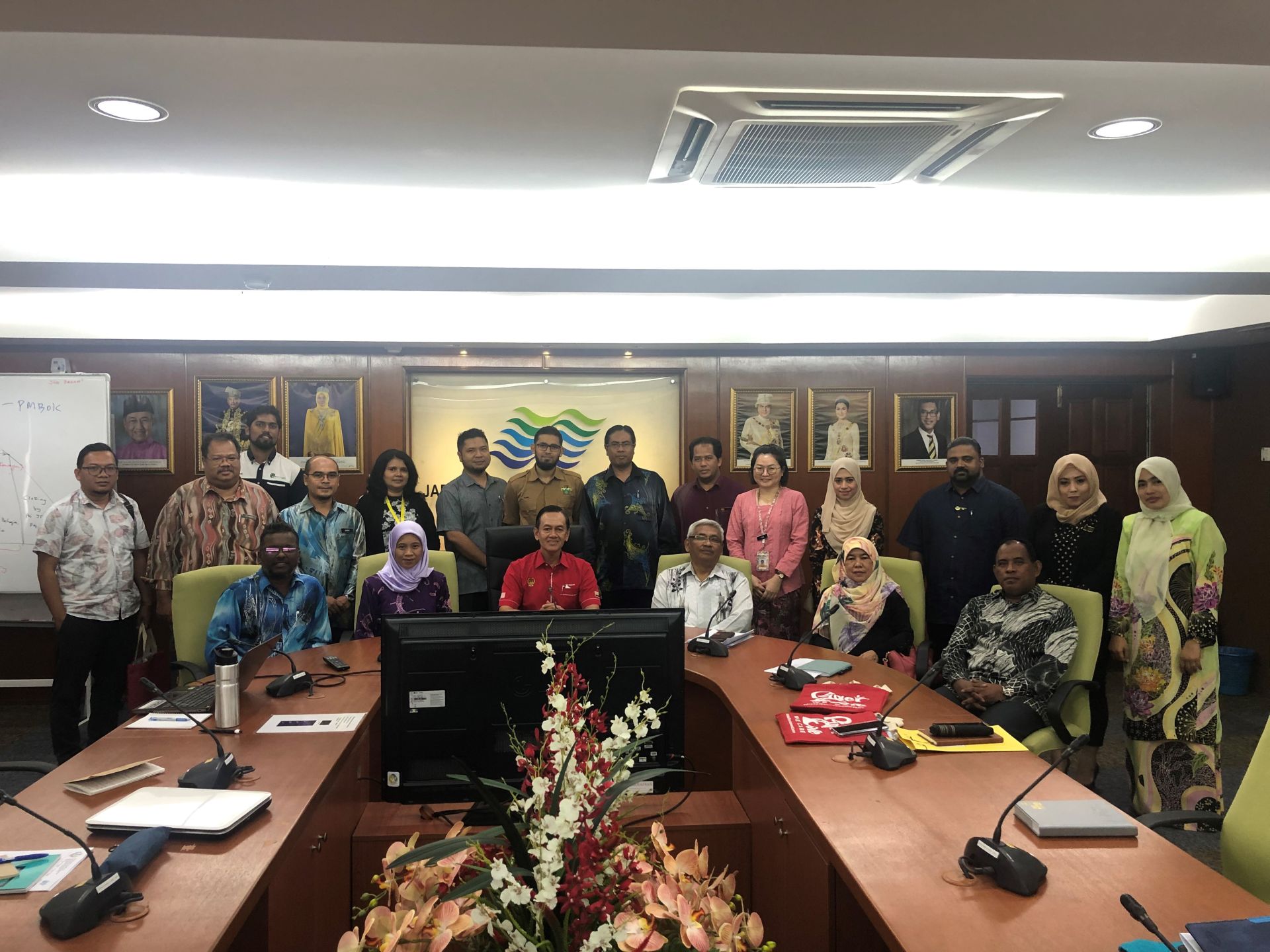 A Project Working Group (PWG) has been established with members from 29 stakeholder. The meeting was chaired by Ir. Dr Haji Ahmad Anuar bin Othman, Director of Department of Irrigation and Drainage (DID) Perak. The meeting also was joined by YB Dr Abdul Aziz bin Bari, EXCO Pendidikan, Sains, Alam Sekitar, Teknologi Hijau dan Penerangan Negeri Perak as part of their support and commitment for the project. Members of the PWG is as per below:
Pejabat EXCO Pendidikan, Sains, Alam Sekitar, Teknologi Hijau dan Penerangan Negeri Perak
Jabatan Kerja Raya Negeri Perak (JKR)
Jabatan Pengairan dan Saliran Negeri Perak (JPS)
Jabatan Mineral dan Geosains Malaysia Perak
Jabatan Perhutanan Negeri Perak (JPNPk)
Jabatan Pertanian Negeri Perak
Jabatan Kemajuan Orang Asli Negeri Perak (JAKOA)
Kementerian Pelancongan, Seni dan Budaya Malaysia Negeri Perak
Jabatan Alam Sekitar Negeri Perak (JAS)
Jabatan Perancangan Bandar & Desa Negeri Perak (PLAN)
Jabatan Perpaduan Negara Dan Integrasi Nasional Negeri Perak (JPNIN)
Unit Perancangan Ekonomi Negeri Perak (UPEN)
Lembaga Air Perak (LAP)
Jabatan Perikanan Negeri Perak
Institut Darul Ridzuan (IDR)
Perbadanan Taman Negeri Perak
Majlis Bandaraya Ipoh (MBI)
Perbadanan Pembangunan Pertanian Negeri Perak
Jabatan Perkhidmatan Komuniti dan Kemasyarakatan (JPKK), MBI
Pejabat Kesihatan Daerah Kinta (PKD)
Jabatan Kesihatan Persekitaran, MBI
Pejabat Daerah dan Tanah Batu Gajah
JPS Daerah Kinta/ Batang Padang (JPS)
Pejabat Daerah dan Tanah Kinta
Pejabat Hutan Daerah Kinta Manjung (Batu Gajah)
Pejabat Perikanan Daerah Kinta/ Kampar
Pejabat Perpaduan Negara dan Integrasi Nasional Daerah Kinta
Jabatan Perhilitan Negeri Perak
Pejabat Jabatan Kemajuan Orang Asli Daerah Kinta
Project also will involve a range of local stakeholders with emphasis on Orang Asli communities. The targeted communities are Kg Chadak, Kg Tonggang, Kg Suluh, Kg Makmur, and Kg Tonggang, located below the Sultan Azlan Shah dam. These communities will be empowered on environmental awareness as well as river and pollution monitoring. In addition, Kampung Pawong, an Orang Asli village located above dam and adjacent to Simpang Pulai Highway will be involved to support slope erosion monitoring and control in the upper catchment bio engineering works at Section 45.8 FT185, Jalan Simpang Pulai Highway, Lojing.