The River Walk/Run activity is a unique education programme carried out along the river and involves hands-on activities related to related to exposing to the public or participants from upstream to downstream of the river. In addition to raising awareness on importance of rivers to the public, activities such as clean-up of parks and river banks, waste collection and segregation, wetland and tree planting, as well as rivermonitoring. Exhibition /demonstration on 4R2C Concept (Rethink, Reduce, Reuse, Recycle, Compost and Close the loop) is also promoted as initiatives to the public interest.
Activities during a river walk/run event include:
Activity 1: Trail Widening/Restructure and Maintenance – to broaden the existing walk park and to clear the path for access.
Activity 2: Land-based Clean-up/Non-native Species Control - to put on some gloves and begin pulling, cutting, and eco-spraying your way to a more natural looking park lands.
Activity 3: Nursery and Tree planting
Create nursery and compost plot with mural planting. Includes tree plantings, complete with tagging soils and fertilizers (eco-friendly – Eco Enzyme)
Activity 4: River Education Programme
Visit to relevant river education centres or open classroom sites for hands-on practical activities.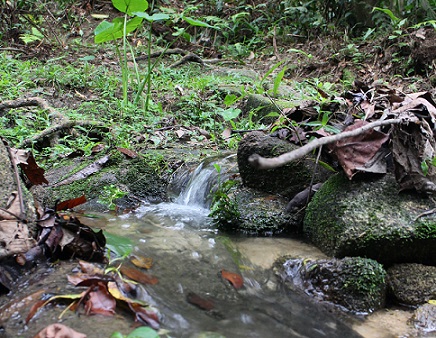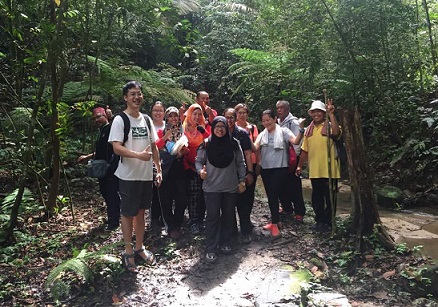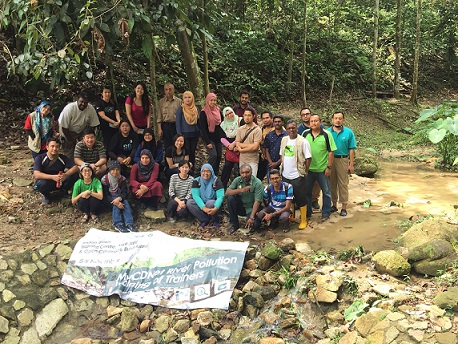 The Sungai Penchala Open Classroom was launched on 7 November 2015 under the jurisdiction of National Landscape Department (JLN). This Open Classroom concept featured a new River Walk concept focusing on the natural river characteristics in 4 stations. The Open Classroom has conducted 6 River Walk activities and hopes to continue as a practical learning station for the public regarding natural water resource, river monitoring and management,
Station 1: Source of the River
Station 2: Voice of the Stream
Station 3: Meandering
Station 4:River Monitoring
Sg Way River Clean Up (31 January 2015)
Corporate Social Responsibility (CSR) with Community (5 Sept 2015)
Sg Penchala Open Classroom Launching (7 November 2015)
Sg Kinta River Clean Up (30 January 2016)
River Walk with Yayasan Chow Kit Students (4 April 2016)
River Walk with Sunway University Volunteer Students (4 February 2017)
Open River Walk Event (30 September 2017)
ROLPOP5: Walk-Learn-Share (1 October 2017)
River Walk under MyCDNet River Pollution TOT (9 November 2017)
River Walk IV: Open Classroom 2-year Anniversary Special (9 December 2017)